Teaser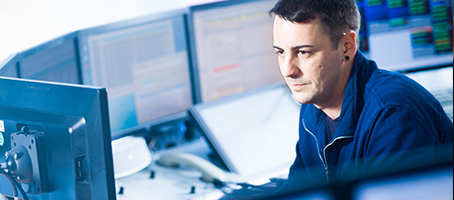 13.08.2019 | Press Release
Infraserv Höchst wins its third gold
Rating agency EcoVadis gives the Infraserv Höchst Group top marks again
The Infraserv Höchst Group won its third gold certificate in a row from EcoVadis, a rating agency. Every year, the rating portal assesses around 45,000 suppliers from 150 countries and 190 industries and scores their sustainability along the dimensions of ethics, environment, sustainable procurement, and labor and human rights. At 65 out of 100 points, Infraserv Höchst figures among the top five percent of all rated companies. It even received 80 out of 100 points for environmental management, putting it the highest-ranked group.

"We are thrilled to have won this accolade again. It shows that Infraserv takes sustainability very seriously," said Joachim Kreysing, Managing Director of Infraserv Höchst. "It also sends out an important signal to our customers that we are not only reliable, but also integrate sustainability into everything we think and do – and that is, in our eyes, a hallmark of a successful service provider." The certification confirms that Infraserv Höchst has adopted a sound sustainability strategy, as documented in its environmental, health and safety policies. The company is also a certified member of the compliance initiative of the Association for Supply Chain Management, Procurement and Logistics (BME).

EcoVadis scores are based on 21 indicators that are grouped into four sub-categories: ethics, environment, sustainable procurement, and labor and human rights. These criteria are built on international CSR standards such as the ten principles of the UN Global Compact, the International Labor Organization conventions, the Global Reporting Initiative, ISO 26000 and the UN Guiding Principles of Business and Human Rights.
Based in Frankfurt am Main, Germany, Infraserv Höchst is a leader in developing research and production sites in partnership with chemical and pharmaceutical companies. We provide modular custom solutions as well as innovative, integrated service packages, including complete site operation. Our competencies range from utilities, waste management, grid and pipeline operation to site services, facility management and environment, health and safety. The Infraserv Höchst Group also provides logistics, training and process equipment services through subsidiaries.
Infraserv Höchst develops solutions for demanding customers in a highly regulated environment.

Infraserv GmbH & Co. Höchst KG has 1,900 employees and 156 trainees on its payroll. The Infraserv Höchst Group as a whole has 2,700 employees and 193 trainees. In 2018, Infraserv Höchst and its subsidiaries, Infraserv Logistics, Infraserv Höchst Prozesstechnik, Provadis Partner für Bildung und Beratung and Thermal Conversion Compound, generated over EUR 1 billion in revenue.

Infraserv Höchst is the operator of Industriepark Höchst, a 460-hectare industrial park that plays host to around 90 companies doing business in pharmaceuticals, biotechnology, basic and specialty chemicals, crop protection, food additives and services. Around 22,000 people work here. Total investment since 2000 amounts to roughly EUR 7.65 billion.

All of Infraserv Höchst's press releases and pictures are available online at www.infraserv.com. Follow us on Twitter: https://twitter.com/Infraserv. To contact our press hotline, call +49 69 305-5413.