Teaser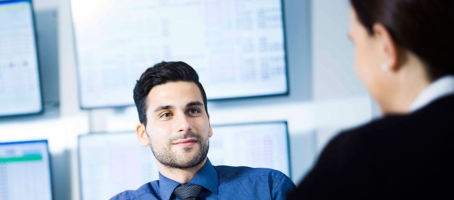 Integrated utilities system at Industriepark Höchst
Sustainable closed-loop recycling
Energy
Infraserv Höchst's co-generation plant supplies park tenants with process heat and electricity. Thanks to co-generation, it converts an astounding 90 percent of its coal and gas fuel into useful energy. That is two to three times more efficient than conventional power plants. A gas turbine boosts the power plant's efficiency further and supplies an extra 320,000 megawatt-hours of electricity each year. Its waste heat is used to generate steam.
The site operator does more than supply fluids and utilities within Industriepark Höchst; it also supplies natural gas to industrial customers throughout Germany. Infraserv Höchst additionally runs Europe's largest industrial biogas plant alongside a downstream upgrading plant that feeds biomethane into the park's distribution network.
Fluids and raw materials
Customers can rely on an efficient, highly available supply of premium-quality process fluids. Water supplies in particular meet very demanding quality standards: Industriepark Höchst has the world's largest distribution system for pharmaceutical water. Over one hundred kilometers of pipelines also supply park tenants with steam and numerous raw materials – from nitrogen, hydrogen and acetic anhydride to dichloromethane and vinyl acetate.
Waste disposal
We safely and professionally manage the treatment, storage and disposal of waste and wastewater in keeping with our strong commitment to closed-loop recycling.
Wastewater is treated at one of Germany's largest industrial wastewater treatment plants, which Infraserv Höchst modernized at a cost of EUR 17 million. A state-of-the-art two-stage biological process treats wastewater efficiently and environmentally responsibly.
Some of the sludge produced at the park is combined with organic waste and converted into biogas in our modern co-digester. This is one of the largest plants of its kind in Germany and an integral part of Infraserv Höchst's efficient, resource-friendly energy strategy for the park. It can process a wide range of digestible materials. A new facility upgrades the biogas to pipeline-quality methane that is fed into the public grid.
Any remaining sewage sludge is disposed of at our sewage sludge incineration plant. A waste-to-energy plant recovers energy from all other high-energy waste for minimal environmental impact. Other recyclables are given to external service providers for recycling. That way, all generated waste can be disposed of safely without risk to human health or the environment.