Teaser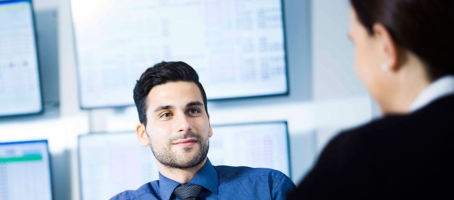 Logistics
Solutions for every link in the supply chain
Location-specific advantages
Infraserv Höchst's experts in customs clearance, transportation and warehousing apply their cutting-edge knowledge and processes to make tenants' procurement processes stable, flexible, efficient and transparent without tying up their resources.
Many companies at Industriepark Höchst need world-class warehousing. Infraserv Höchst can satisfy this need with GMP-compliant storage for products in nearly all VCI storage classes and various temperature ranges. Its warehousing services drive optimization along the entire supply chain through multimodal integration with road, rail, water and air transportation networks.
Cargo flows are in good hands at Industriepark Höchst. Infraserv Höchst can handle materials within plants, load production inputs, offload finished products, store products and materials, optimize supply chains and engineer special solutions for all imaginable requirements.
Infraserv Höchst develops custom solutions for transportation and distribution logistics: from cargo space booking to fulfillment and dispatching to freight auditing. Multimodal transportation solutions help customers achieve their green logistics goals.
Infraserv Höchst offers a wide, diverse range of logistics solutions for all hazardous substance, dangerous goods or GMP requirements, including order management, lean administration solutions, crosstrade, and safety and security packages. Its service portfolio covers the entire supply chain – from import coordination to product-specific warehousing and fulfillment to customized distribution solutions. All these services help tenants focus on their core business and give their customers the very best service possible.