Teaser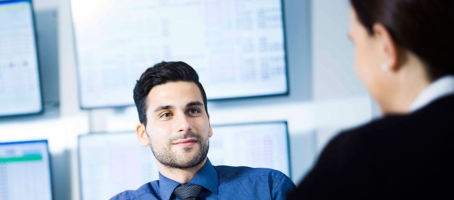 Location-specific advantages
Excellent programs for people
Comprehensive training programs
Employee skills are a site's real assets. Industriepark Höchst has its own educational institution on campus: the Provadis School of International Management and Technology. With roughly 1,500 trainees in 40 programs and over 10,000 continuing education learners at the Frankfurt/Höchst and Marburg locations, Provadis is a leading provider of educational services in the state of Hesse. However, the park also maintains close ties with the region's 5 full universities, 8 universities of applied sciences, 4 Max Planck Institutes, over 2,000 research organizations and the nearby Fraunhofer Society and Paul Ehrlich Institute.
Wide-ranging support for new employees
Skilled employees will be attracted to Industriepark Höchst by the employee services provided by Infraserv Höchst, the site operator – including help in finding a home and dealing with local authorities, comprehensive health services, child care, continuing education and active recruiting support for new employees. Companies unfamiliar with the European and German market can enlist our assistance in drafting contracts and complying with local laws.
Cosmopolitan region with a high quality of life
Frankfurt and the Rhine-Main Region offer a variety of cultural and leisure activities. Frankfurt, Darmstadt, Wiesbaden and Mainz each boast their own opera houses and international orchestras. English-language plays are regularly held at the aptly named "English Theater" in Frankfurt. The museum scene is also diverse. Metro Frankfurt alone has 37 museums. Frankfurt is also one of the world's busiest exhibition centers with more than 80 trade shows per year. The bustling metropolis features nearly 50 city parks, a zoo, a vast forest park spanning over 4,500 hectares, and numerous swimming lakes.
The surrounding countryside is also well-known for its countless recreational areas: Taunus, Hunsrück, Odenwald, Vogelsberg and Spessart are great places to visit. Nearby Rheingau is considered one of Germany's top wine-growing regions and features spectacular sights in the Upper Middle Rhine Valley, which has been named a UNESCO World Heritage Site. Sports, fine dining, recreation and cultural offerings – the Rhine-Main Region has it all, including homes in bustling city centers or in quiet countryside locations in the Taunus or Odenwald.