Teaser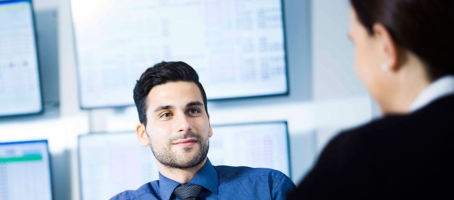 Excellent access to transportation networks
Hub for European logistics and international air transportation
Frankfurt Airport
Frankfurt Airport is a key air hub for Europe and the rest of the world. Europe's second-largest airport is an attractive location-specific advantage, since it offers daily service to all commercial centers in Asia, Europe and North America. Every week, 104 airlines operate 4,600 direct flights to 297 destinations in 105 countries. Virtually every European capital is only two hours away. Frankfurt is the number-one departure point for flights to Eastern Europe. Furthermore, Frankfurt Airport is Europe's leading cargo airport with an annual freight volume of 2.2 million tons. Over 270 cargo-only flights connect to 65 destinations in 40 countries.
Road
Two major highways meet at the "Frankfurter Kreuz" highway junction located near the park: A3, which connects Cologne to Munich, and A5, which runs from Hamburg to Basel. The entire Rhine-Main Region is also crisscrossed by a dense, extensive highway and road network.
Rail
The entire region is serviced by the high-speed rail network maintained by Deutsche Bahn AG. The Intercity Express rail station at the airport, in particular, is only a few minutes' drive from Industriepark Höchst. Cologne is a little more than an hour away by Intercity Express. It takes a mere three hours to reach Hamburg and Munich and four hours to reach Berlin. Frankfurt is also one of Germany's most important freight hubs. The Frankfurt Main Train Station handles more than 3 million tons of goods each year. An extensive high-capacity rail system at Industriepark Höchst connects the park tenants directly to the international freight rail network.
Water
Main River ports can be reached directly from major North Sea ports such as Hamburg, Rotterdam, Antwerp and Amsterdam and from the Black Sea via the Rhine-Main-Danube Canal. Frankfurt's two port sections and Industriepark Höchst's own port are deeply integrated with the interland by a high-quality transportation infrastructure. Industriepark Höchst's trimodal port provides excellent access to road, rail and inland waterways. It can handle up to 40,000 TEUs per year and covers roughly 75,000 square meters in total.
Local transportation
RMV is Germany's largest integrated local mass transit system. It operates a dense transportation network with light rail, subways, regional trains and buses, which can all be used on a single ticket. Industriepark Höchst is connected to the local mass transit network by several bus and light rail stations. Visitors and employees can reach the Frankfurt Main Train Station in 10 short minutes by light rail. Bus line 58 runs directly to Frankfurt Airport. The park has several park bus lines to drop visitors and employees off right at the companies' front doors.