Teaser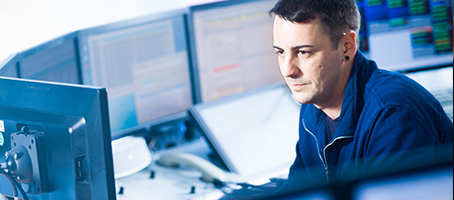 06.07.2020 | Press Release
Minister President Bouffier heralds the coal phase-out at Industriepark Höchst
Infraserv Höchst advances climate protection by investing EUR 300 million into a highly efficient gas turbine plant
In a symbolic ceremony, Hessian Minister President Volker Bouffier laid the foundation for the construction of a new gas turbine plant on Wednesday, July 1. Together with Infraserv Höchst's CEOs Jürgen Vormann and Dr. Joachim Kreysing, the Minister President inserted blueprints, daily newspapers and several coins into a metal capsule, which was in turn incorporated into the concrete base. A piece of coal, sealed in acrylic glass, was also added to the cornerstone. This is a symbol for the coal phase-out which will be completed once the gas turbine plant starts-up in 2022. The only dampener on the celebratory mood at Infraserv Höchst is the pending vote of the German Bundestag on the Coal Phase-out Act (Kohleausstiegsgesetz) this coming Friday. In the course of voting on the act, the Bundestag will probably amend the funding guidelines for cogeneration plants such as the new gas turbines. And the guidelines are likely to be changed with retroactive effect, thus also applying to projects that have already entered their realization phase – like the one at Industriepark Höchst.
"Preserve creation and take on responsibility for future generations"
"Our country has set itself ambitious targets for the energy transition. And we are not doing this on a whim, but because we want to preserve creation and take on responsibility for future generations," Minister President Bouffier stated during the ceremony. "We can only achieve our goals if we involve our entrepreneurs, who contribute their innovative ideas to the success of this project and help to reduce CO2 emissions. Infraserv Höchst takes on its share of responsibility. The new gas turbine plant will prevent annual emissions of 1 million tons. This is impressive and I am very pleased that we were able to lay the foundation for this project today."
A milestone towards securing the future of Industriepark Höchst
Infraserv's CEO Dr. Joachim Kreysing called the construction of the new gas turbine plant an important milestone towards securing the future of Industriepark Höchst. "We'll invest roughly EUR 300 million into modernizing the existing gas turbine plant and setting up two new gas turbines," Dr. Kreysing said. "Thus we are consistently implementing our strategy for the development of the utilities infrastructure and the improvement of energy efficiency at the site."
The importance of this plant extends far beyond the industrial park's borders. Power generated at the plant will be fed into the public supply network, enhancing the general level of supply security of the German national power grid. In the coming years, this will help offset the challenges the national grid is going to face due to the intended shutdown of coal-fired and nuclear power stations. In addition, the plant allows for a highly flexible mode of operation. Consequently, power generation can be reduced whenever there's a surplus of energy – independent of the demand for steam – in order to prioritize electricity from renewable energy sources and thus strengthen the stability of the power grid. And whenever production from renewable energy sources is low, power generation at the new plant can be maximized.
"When we consider the goals of energy policy for cogeneration plants, this facility is exemplary at implementation level," Dr. Kreysing emphasized. Bearing this in mind, he finds it incomprehensible that the Bundestag is likely to change the plant's funding criteria for the worse on Friday within the framework of the Coal Phase-out Act. "At present, we assume that – compared to the point in time when we took the decision to invest these EUR 300 million – the regulatory framework will change to our detriment." Infraserv's CEO fears that in the long run, this will have negative effects on both Industriepark Höchst and the whole of Germany as a business location: "If laws are changed without paying heed to basic principles of the rule of law – such as the protection of legitimate expectations and security of investment – Germany's federal government also impedes future investment decisions, for instance within the scope of the projected hydrogen strategy."
Energy supply in the Industriepark Höchst: highly efficient and sustainable
In the past 15 years, Infraserv Höchst has already made a number of significant investments into the future-proof and sustainable development of its infrastructure for energy supply. For instance, Industriepark Höchst is home to one of Germany's largest waste incineration plants. Rather than fossil fuels, this facility uses the combustible fractions of residential and commercial waste to generate energy. And Infraserv Höchst's biogas plant, the largest of its kind in Germany, also supplies environment-friendly energy by converting sludge and organic waste into biogas. When it comes to energy efficiency, Industriepark Höchst will be one of Europe's premium production sites for the chemical and pharmaceutical industry after the completion of the new gas turbine plant and the modernization of the existing one,
Infraserv Höchst invests into the site's competitiveness
Infraserv's investments into new modes of energy generation do not only make sense from an environmental point of view, but they are of great economic importance as well.
"Internationally competitive energy pricing is a crucial success factor for our producing customers in the energy-intensive chemical industry," explains Jürgen Vormann, CEO of Infraserv Höchst. "Owing to our efficient generation and supply structures, Industriepark Höchst has done extremely well so far in the global location competition. The current investments are essential to keep us in the competitive race with other regions throughout the world and thus safeguard many jobs in the Rhine-Main area. However, competitiveness and sustainability are only 2 of the basic conditions for investment decisions. Another fundamental requirement for investments in our sector – which typically have a long-term binding effect – is basic trust in the validity of economic and regulatory frameworks. And the German federal government should not jeopardize this trust in the course of the pending amendment of the Coal Phase-out Act."
176 megawatts of electrical power, 400 tons of steam per hour
During the symbolic cornerstone ceremony, project manager Andre Hawkridge presented the technical specifications of the new plant. The 2 new gas turbine plants each boast 88 megawatts of electrical power. There are 2 downstream afterburning heat-recovery steam generators, each with an hourly generation capacity for 200 tons of high-pressure steam with a temperature exceeding 500 degrees centigrade, plus a maximum 22 tons of low pressure steam. "We are already working at full blast, since we have an ambitious schedule for this special project and we are absolutely committed to keep it," Hawkridge said. The construction site for the new gas turbine plant is located in the northern part of the industrial park, close to the existing plant that is currently being modernized. With the new gas turbine plants, Infraserv Höchst will boost power generation capacities of Industriepark Höchst by 60% to 478 megawatts. However, heat is even more important than electricity, because the manufacturing companies in the chemical and pharmaceutical industries require process steam for their production facilities. The new capacities render Industriepark Höchst fit for the future: well prepared for the establishment of new business as well as expansions of production.
In a symbolic ceremony, Hessian Minister President Volker Bouffier, Infraserv's CEOs Jürgen Vormann and Dr. Joachim Kreysing as well as Andre Hawkridge, responsible project manager for Infraserv Höchst, jointly laid the foundation for the new gas turbine plant at Industriepark Höchst. © Infraserv Höchst, 2020.
Based in Frankfurt am Main, Germany, Infraserv Höchst is a leader in developing research and production sites in partnership with chemical and pharmaceutical companies. We provide modular custom solutions as well as innovative, integrated service packages, including complete site operation. Our competencies range from utilities, waste management, grid and pipeline operation to site services, facility management and environment, health and safety. The Infraserv Höchst Group also provides logistics, training and process equipment services through subsidiaries.
Infraserv Höchst develops solutions for demanding customers in a highly regulated environment.

Infraserv GmbH & Co. Höchst KG has 1,900 employees and 156 trainees on its payroll. The Infraserv Höchst Group as a whole has 2,700 employees and 193 trainees. In 2018, Infraserv Höchst and its subsidiaries, Infraserv Logistics, Infraserv Höchst Prozesstechnik, Provadis Partner für Bildung und Beratung and Thermal Conversion Compound, generated over EUR 1 billion in revenue.

Infraserv Höchst is the operator of Industriepark Höchst, a 460-hectare industrial park that plays host to around 90 companies doing business in pharmaceuticals, biotechnology, basic and specialty chemicals, crop protection, food additives and services. Around 22,000 people work here. Total investment since 2000 amounts to roughly EUR 7.65 billion.

All of Infraserv Höchst's press releases and pictures are available online at www.infraserv.com. Follow us on Twitter: https://twitter.com/Infraserv. To contact our press hotline, call +49 69 305-5413.