Teaser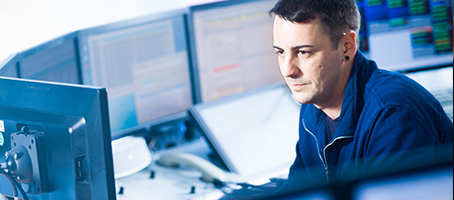 19.05.2020 | Press Release
Infraserv Höchst awards € 35,000 to exciting projects
Grant program supports clubs and institutions in Schwanheim, Griesheim and Goldstein – Second round now underway
In good times and bad: Since 2001, clubs and institutions have been able to count on Infraserv Höchst to support their projects near Industriepark Höchst – from raised vegetable beds to research laboratories to violence prevention. Through its grant program, the industrial park operator helps to fund projects in nine surrounding districts and the city of Kelsterbach. The total available grant amount is € 75,000, of which € 35,000 is disbursed in the first round.

The very special first round of grants for Goldstein, Griesheim and Schwanheim, this year's focus districts, just came to an end: Social distancing due to the new coronavirus has made it impossible to host the official grant award ceremony. The grant letters will be sent by regular mail instead. "I am already looking forward to meeting with representatives from the clubs and institutions at a future ceremony and learning more about the individual projects," said Jürgen Vormann, Chief Executive Officer (CEO) of Infraserv Höchst.

63 applications, 42 projects chosen

Out of the 63 applications submitted, the advisory board, which held its first-ever virtual meeting this year, chose 42 projects that focused on a variety of issues, from a workshop on preventing violence to a repair program for accordions, from a research lab for kids to the construction of raised vegetable beds.

The grants are conceived as start-up financing for new initiatives that will subsequently be able to support themselves without receiving additional support. The projects focus on cultural projects, improving education in schools through new technologies, and promoting social integration, particularly for teenagers and senior citizens.

An independent advisory board decides who receives grants, and how much. In 2020, the advisory board consists of Ursula Schmidt, Hubert Brodbek and Willi Becker, who chair the umbrella associations for clubs in Griesheim, Goldstein and Schwanheim; Bernd Günther, an FAZ editor representing the media; Andreas Brockmeyer, Managing Director of Infrasite Griesheim, and Kirsten Mayer from Infraserv Höchst.

Every four years, clubs and institutions from the ten districts surrounding Industriepark Höchst and the city of Kelsterbach can apply for grants from Infraserv's grant program. In 2019, the grants went to the districts of Sindlingen, Zeilsheim and the city of Kelsterbach; in 2021, Höchst and Unterliederbach will receive funding. Projects and initiatives from these districts can apply for grants totaling € 75,000 in two separate rounds.

Project applications being accepted now

Clubs, schools, preschools and initiatives from Goldstein, Griesheim and Schwanheim can submit their applications between today and August 21 for the second round of funding, preferably online at www.ihr-nachbar.de/spendenformular or, alternatively, in writing.

Applications should include: a project description, e.g. with pictures or additional information; the applicant's contact address; the desired amount and a breakdown of how it would be used; and, where applicable, assurance of non-profit status. Ongoing expenses such as rent or salaries are not eligible for funding.

To learn more about the grant program, visit www.ihr-nachbar.de/spendenkonzept (in German only)

Send applications and questions to:
Melanie Reichel, Infraserv Höchst, Human Resources
Industriepark Höchst, Building C 770, 65926 Frankfurt am Main
Phone: +49 69 305-3519, email: Melanie.Reichel@Infraserv.com

These projects received funding in the first round of 2020:

Goldstein district:

1. Vereinsring Goldstein 1966 e.V.: Funding for the "Rose Queen"
2. Frankfurter Verband Begegnungszentrum Hofgut Goldstein: Well chilled with beverage cooler
3. SV Goldsteiner Schlippcher 1950 e.V.: Stage set
4. Sport-Club Goldstein 1951 e.V.: Girlskick, soccer program for girls
5. VfL Goldstein 1953 e.V.: Overhead projector
6. Jugendhaus Goldstein-Schwanheim / Caritasverband Frankfurt e.V.: World wide web
7. Hort im Kinderhaus (HiK): Reading for education
8. NEULAND / Caritasverband Frankfurt e.V.: "Water go!"
9. Kinderhaus Goldstein: Tablets for kids
10. Arbeitskreis Henriette: Renovation at the "Henriette" residents' meeting center
11. Förderkreis für den Handballsport im VfL Goldstein e.V.: Flip chart
12. Förderteam der Carl-von-Weinberg-Schule: Robotics project
13. Bänkelsänger von St. Johannes Goldstein: Rehearsal room for Bänkelsänger von St. Johannes Goldstein (balladeers)
14. Europäischer Pfadfinderbund - Georgsritter e.V.: Craft projects with adolescents
15. Kath. Kindertagesstätte St. Johannes: Building raised vegetable beds as part of a gardening project

Griesheim district:

1. Frankfurter Ruder-Club Griesheim 1906 e.V.: Skills for students as part of the "School and Club" project
2. Internationaler Bund Südwest gGmbH - Kinder- und Familienzentrum Griesheim: Nature researchers
3. Akkordeon-Musikverein Heiterkeit von 1890 Frankfurt am Main- Griesheim e.V.: Accordion repair day
4. Berthold-Otto-Schule: Why, wherefore, how come? The only way to know... - The BOS school explores the world
5. Turnerschaft 1856 e.V. Frankfurt-Griesheim: Gymnastics cube set
6. Frankfurt am Main city library, Griesheim district library: Play materials for the Griesheim district library for on-site use
7. Kinderhaus Griesheim: Vegetable garden project
8. IB Südwest gGmbH, Family Education Office at Griesheim Children's and Family Center: Babies in motion
9. Berthold-Otto-Schule: Body and mind in harmony – fit for school
10. Waldwerk e.V.: Laboratory at the small waterworks in the forest Schwanheim district:
1. Angelsportverein 1925 Frankfurt-Höchst e.V.: Funding for fishing club
2. Katholischer Kirchenchor St. Jakobus: God's sounds concert – the diversity of church services
3. ASG Ffm.-Schwanheim 1960 e.V.: Fish pond renovation
4. Turn- und Spielvereinigung 1872: Cooperation between the Hesse Badminton Club, elementary schools / TuS Schwanheim
5. Heimat- und Geschichtsverein Schwanheim e.V.: Archiving of Schwanheim newspaper
6. Förderverein der Minna-Specht-Schule: Expansion and new design of school's own "Leseinsel" (reading island) library
7. U-H-R: Raised vegetable bed with an insect hotel
8. Verein für Polizei- und Schutzhunde Frankfurt-Schwanheim e.V.: Acceptance instead of resistance or indifference
9. Kindergarten Drachenhöhle: Renovation and redesign of a role play room
10. TREFF Schwanheim / Caritasverband Frankfurt e.V.: More space!
11. Verein der Freunde des Jungen Chores Schwanheim Goldstein e.V.: Choir sheet music for a gospel concert
12. Initiative "Schwanheim-Goldstein bewegt sich": General overhaul of the piano for "Kultureller Reigen" (cultural round robin)
13. Fußballclub Germania 06 e.V. Schwanheim: Workshop on prevention of violence
14. Turngemeinde Schwanheim 1893 e.V.: Sports equipment for pulmonary rehabilitation exercise groups
15. Vereinsring Schwanheim e.V.: Fire prevention measures
16. BUND-Ortsverband FFM Südwest: Expansion of breeding biology investigations in the Schwanheim forest
17. Mütterinitiative Henriette-Fürth-Straße: School backpack campaign
Based in Frankfurt am Main, Germany, Infraserv Höchst is a leader in developing research and production sites in partnership with chemical and pharmaceutical companies. We provide modular custom solutions as well as innovative, integrated service packages, including complete site operation. Our competencies range from utilities, waste management, grid and pipeline operation to site services, facility management and environment, health and safety. The Infraserv Höchst Group also provides logistics, training and process equipment services through subsidiaries.
Infraserv Höchst develops solutions for demanding customers in a highly regulated environment.

Infraserv GmbH & Co. Höchst KG has 1,900 employees and 156 trainees on its payroll. The Infraserv Höchst Group as a whole has 2,700 employees and 193 trainees. In 2018, Infraserv Höchst and its subsidiaries, Infraserv Logistics, Infraserv Höchst Prozesstechnik, Provadis Partner für Bildung und Beratung and Thermal Conversion Compound, generated over EUR 1 billion in revenue.

Infraserv Höchst is the operator of Industriepark Höchst, a 460-hectare industrial park that plays host to around 90 companies doing business in pharmaceuticals, biotechnology, basic and specialty chemicals, crop protection, food additives and services. Around 22,000 people work here. Total investment since 2000 amounts to roughly EUR 7.65 billion.

All of Infraserv Höchst's press releases and pictures are available online at www.infraserv.com. Follow us on Twitter: https://twitter.com/Infraserv. To contact our press hotline, call +49 69 305-5413.