Teaser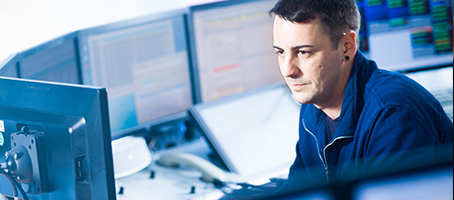 30.01.2020 | Press Release
Infraserv Höchst invests in green energy production
Nine-digit sum for new gas-turbine plant – Industriepark Höchst says farewell to coal
Industriepark Höchst is getting out of coal for good: Infraserv Höchst, the company operating the park, is investing a nine-digit sum to build two new gas turbines and modernize the current gas turbine plant so that it can generate useful energy without any coal at all. The plants, which are slated to be commissioned in 2022, will eliminate around one million metric tons of CO2 greenhouse gas emissions a year. The new gas turbine plants are already under construction as part of a large forward-looking project for Infraserv Höchst and a major milestone in ensuring the continued success of Industriepark Höchst, a research and production site that is home to over 90 companies with roughly 22,000 employees.

Strategy for boosting energy efficiency

"By investing in the new gas turbines and modernizing our current gas turbine plant, we are rigorously implementing our strategy to upgrade the supply infrastructure and boost energy efficiency at the site," said Joachim Kreysing, Chief Operating Officer of Infraserv Höchst. Not only has Infraserv Höchst long harnessed the benefits of cogeneration, but it also captures waste heat from production plants and incinerators, transforms it into steam and injects it into the industrial park's supply network. This makes the generation of useful energy at Industriepark Höchst highly efficient and ecofriendly since it significantly reduces the demand for fossil fuels as well as the associated CO2 output. Roughly 500,000 tons of CO2 emissions are eliminated each year just through cogeneration and waste heat recovery.

Investment in Industriepark Höchst's competitive positioning

Over the last 15 years, Infraserv Höchst has also invested in one of Germany's biggest waste-to-energy plants that uses high calorific value fractions of solid municipal waste for energy production instead of fossil fuels. Industriepark Höchst's biogas plant, the biggest of its kind in Germany, supplies green energy by converting biosolids and organic waste into biogas. "The capital investment projects we have conducted in recent years have made steady improvements in the efficiency of our energy supply," noted Kreysing. "Between the new gas turbine plants and the modernization of our existing plant, Industriepark Höchst will be an energy efficiency leader among the European production sites of the chemical and pharmaceutical industry." Consequently, Infraserv's investments in new energy production not only make sense ecologically but are also significant economically. "Internationally competitive energy prices are crucial success factors for our manufacturing customers in the energy-intensive chemicals industry," explained Jürgen Vormann, Chief Executive Officer of Infraserv Höchst. "Our efficient production and supply structures have allowed Industriepark Höchst to shine in the global site marketplace. Our current investments are extremely important if we want to continue competing with production sites in other regions of the world and protect jobs in the Rhine-Main Region."

Power-generation capacity increases 60 percent

The new gas turbine plants will increase Infraserv Höchst's own power generation capacity 60 percent to 478 megawatts. However, the power matters less than the heat – manufacturing companies in the chemical and pharmaceutical industry need process steam for their plants. With the new capacity, Industriepark Höchst will be poised to take on new tenants and production expansions and thus ready for future challenges.


An Infraserv Höchst project team comprising 60 experts from various disciplines is working hard to complete the projects on schedule. The two new gas turbines will be built in the northern sector of the park, near the plant being modernized. Each of the two new gas turbine plants will produce 88 megawatts of electric power. They will each be connected to two downstream heat recovery steam generators, which can each generate up to 200 metric tons of 500 °C high-pressure steam and up to 22 metric tons of low-pressure steam every single hour.

Based in Frankfurt am Main, Germany, Infraserv Höchst is a leader in developing research and production sites in partnership with chemical and pharmaceutical companies. We provide modular custom solutions as well as innovative, integrated service packages, including complete site operation. Our competencies range from utilities, waste management, grid and pipeline operation to site services, facility management and environment, health and safety. The Infraserv Höchst Group also provides logistics, training and process equipment services through subsidiaries.
Infraserv Höchst develops solutions for demanding customers in a highly regulated environment.

Infraserv GmbH & Co. Höchst KG has 1,900 employees and 156 trainees on its payroll. The Infraserv Höchst Group as a whole has 2,700 employees and 193 trainees. In 2018, Infraserv Höchst and its subsidiaries, Infraserv Logistics, Infraserv Höchst Prozesstechnik, Provadis Partner für Bildung und Beratung and Thermal Conversion Compound, generated over EUR 1 billion in revenue.

Infraserv Höchst is the operator of Industriepark Höchst, a 460-hectare industrial park that plays host to around 90 companies doing business in pharmaceuticals, biotechnology, basic and specialty chemicals, crop protection, food additives and services. Around 22,000 people work here. Total investment since 2000 amounts to roughly EUR 7.65 billion.

All of Infraserv Höchst's press releases and pictures are available online at www.infraserv.com. Follow us on Twitter: https://twitter.com/Infraserv. To contact our press hotline, call +49 69 305-5413.