Teaser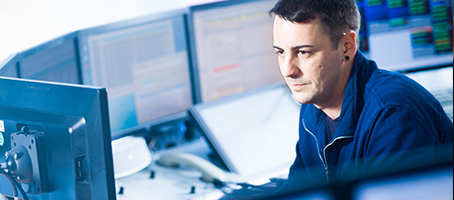 11.07.2019 | Press Release
Courageous trailblazers
Infraserv Höchst brings in gutsy decision-makers to speak at "perspectives"
Would he call himself courageous? Extreme mountaineer Benedikt Böhm, a keynote speaker at this year's "perspectives", didn't take the easy way out. Courage was something he had deliberately trained, said the athlete, who climbs 8,000-meter peaks as swiftly and lightly packed as possible only to barrel back down them on skis. At the German chemical and pharmaceutical industry event, which Infraserv Höchst hosted for the seventh time, Böhm talked about how his ability to assess risk – an essential skill for an extreme athlete – informs how he does business in the corporate world, too.

"Courage" was the theme of this year's "perspectives". "I'm delighted that this format has done so well," said Infraserv Managing Director Joachim Kreysing as he welcomed the roughly 80 guests. He touched on the rationale for the conference's name, too: "We want to explore and learn about different points of view," said Kreysing.

Shaking up the organizational charts

"The coolest thing about rules is getting to break them," said Heinz-Walter Große at the start of a presentation on his experiences at B. Braun Melsungen. The financial expert also oversaw the human resources department at the company, which employs 64,000 people worldwide and generates seven billion euros in revenue a year. "I made it my mission to shake up the kind of hierarchical thinking that comes from relying too much on organizational charts," he reported. It was a path that required courage and entailed obstacles – but it ultimately supported the company's success.

Stefan Messer, CEO of the Messer Group, has lived through turbulent times of his own. He told listeners about the eventful history of his over 120-year-old company and how the Messer family's regained management of it in 2004.

Fuel from waste

As the keynote speakers stepped down, they were followed by fascinating presentations that shed valuable insight into areas of business that demand courage and innovativeness. Markus Rarbach, Head of the Biofuels & Derivatives Business Line at Clariant, described a project to generate advanced biofuel from agricultural waste. The resulting mixture was completely carbon-neutral, highly versatile and extremely environmentally friendly. It did take some courage to get the innovation off the ground, Rarbach noted. "However, the project was well-prepared from a strategic standpoint, too," he added.

Gerwin Schüttpelz, CEO of cph Deutschland Chemie, started his career much like the pioneers of industrial chemistry once did. Having originally worked as a label adhesive deliveryman, he decided one day to manufacture the product himself – in a washtub. And so began this successful company, which launched the first biodegradable glue in 1983 and has experienced various highs as well as lows. "Courage means believing in the possible more than in the past," explained Schüttpelz.

The automotive industry faces tremendous challenges as well. "There are 10 to the power of 32 ways to configure an A3," reported Henning Löser, who runs the Audi Production Lab at Audi. Sometimes, he noted, you had to think outside the box in order to make production more flexible and support the transition from innovation to production. "Of course things go wrong now and then – for example, if an update sends too much data to a live system and shuts down production for ten minutes. But that's part of the process," said Löser.

The speaker discussion panels, which were moderated by Lothar Meier, Head of Business Development at Infraserv Höchst, showcased numerous views on courage, risk tolerance and business practices. "Can you learn courage?" asked Meier. "You can seek out role models, be a role model yourself and help others overcome their fears," was one of the answers. Benedikt Böhm noted that it sometimes took a lot of courage to allegedly fail: "It can be harder to turn back than to go on," said the extreme mountaineer. "You have to be able to assess whether you have enough energy to make it back down." He noted that it was just as important in business to reconsider, challenge and, if necessary, change decisions.

Infraserv Höchst showed a little courage of its own when it decided to launch "perspectives" as a unique event format for the chemical and pharmaceutical industries. It was certainly a risk, but the rewards continue: Next year will bring yet another installment in the "perspectives" series.


Based in Frankfurt am Main, Germany, Infraserv Höchst is a leader in developing research and production sites in partnership with chemical and pharmaceutical companies. We provide modular custom solutions as well as innovative, integrated service packages, including complete site operation. Our competencies range from utilities, waste management, grid and pipeline operation to site services, facility management and environment, health and safety. The Infraserv Höchst Group also provides logistics, training and process equipment services through subsidiaries.
Infraserv Höchst develops solutions for demanding customers in a highly regulated environment.

Infraserv GmbH & Co. Höchst KG has 1,900 employees and 156 trainees on its payroll. The Infraserv Höchst Group as a whole has 2,700 employees and 193 trainees. In 2018, Infraserv Höchst and its subsidiaries, Infraserv Logistics, Infraserv Höchst Prozesstechnik, Provadis Partner für Bildung und Beratung and Thermal Conversion Compound, generated over EUR 1 billion in revenue.

Infraserv Höchst is the operator of Industriepark Höchst, a 460-hectare industrial park that plays host to around 90 companies doing business in pharmaceuticals, biotechnology, basic and specialty chemicals, crop protection, food additives and services. Around 22,000 people work here. Total investment since 2000 amounts to roughly EUR 7.65 billion.

All of Infraserv Höchst's press releases and pictures are available online at www.infraserv.com. Follow us on Twitter: https://twitter.com/Infraserv. To contact our press hotline, call +49 69 305-5413.