Teaser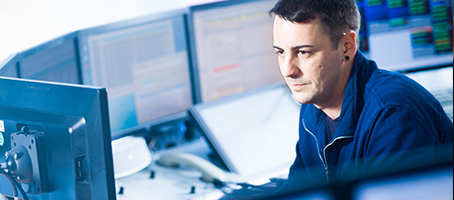 25.10.2018 | Press Release
413 new students at Provadis School
Winter semester gets off to successful start at the private university of industry
This year, 413 young women and men have enrolled in cooperative or career-integrated degree programs at Provadis. The incoming freshmen kicked off their first semester at the campus in Industriepark Höchst. The vast majority of the incoming class – 313 – are pursuing bachelor's degrees; the remaining 100 students are starting master's programs.
"Our degree programs are cooperative and integrate vocational training, internships and work experience so you can develop skills you will need in the future," said Professor Eva Schwinghammer, President of Provadis School, at the freshmen welcoming ceremony. "When you leave here, you'll have acquired valuable work experience and a state-recognized bachelor's or master's degree and so will have excellent career prospects."
Student Government Association President Anh Trinh, in her third semester of the Master's in Technology & Management program, gave incoming freshmen valuable advice at the welcoming ceremony. She summed it all up by saying, "Stick together, do your best and you'll see that it was all worthwhile."
From business administration to technology and Management
Bachelor's students enrolled in programs in business administration, business information management, biopharmaceutical science and chemical engineering. At the master's level, students majored in chemical engineering and technology and management. The degree programs are cross-industry by design but focus on specific companies when covering services, process industry and consulting.
The private university's programs use small study groups to ensure direct contact with professors, who act as coaches and mentors for students. Students benefit from their instructors' extensive professional expertise and industry experience. The programs are specifically designed for industrial and service companies.
The private college is Hesse's second-largest university for cooperative education. It has clearly developed a winning approach, as demonstrated by its exceptional scores in the highly regarded CHE university ranking for cross-industry and company-specific degree programs, extremely low dropout rates and extraordinarily high percentage of degrees obtained within the standard study period.
For more information, visit www.provadis.de.
Provadis School freshmen celebrate the start of classes in front of the historic Peter Behrens Building at Industriepark Höchst. © 2018 Provadis Partner für Bildung und Beratung GmbH
Provadis School is a subsidiary of Provadis Partner für Bildung und Beratung GmbH. Established in 2001, the university offers cooperative and career-integrated programs for internationally recognized bachelor's and master's degrees. Around 1,200 students are currently enrolled. Provadis School houses all its interdisciplinary research and project activities at the Center for Industry and Sustainability.

Provadis Partner für Bildung und Beratung GmbH is a member of the Infraserv Höchst Group. With 1,400 trainees and 4,500 continuing education learners in Frankfurt and Marburg, Provadis is a leading provider of educational services in the state of Hesse. Through partnerships and collaboration, Provadis supports around 400 international clients with its expertise in vocational training, continuing education, talent and organization development and e-learning program development.